When you spend a few hours at the computer, the two things you will always subconsciously know how to use are the mouse and keyboard, which are easily the most significant peripherals one can use on a computer. The mouse generally doesn't accumulate much dirt as there isn't much space for it to get in to begin with it. They keyboard on the other hand isn't so fortunate. Located centrally, the keyboard is more of a dust and grime magnet than most other computer parts are ever exposed to.
And that can be one of the most frustrating things to have to work with. When you're sitting at the PC and are trying to write a paper but half the buttons on the keyboard are either sticky, missing a key cap or just down right not press-able.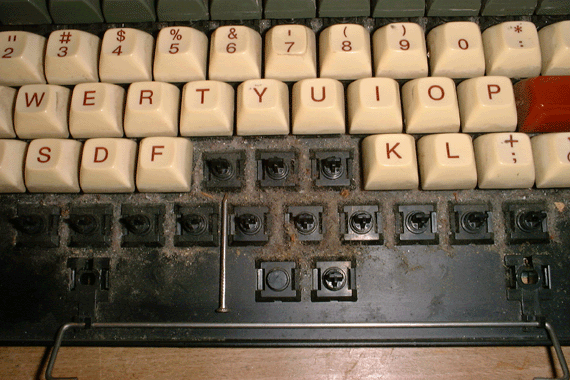 Just how it is recommended to clean a PC up every now and then and perhaps breathe some new life into it by doing a fresh OS install, it is vital to keep a keyboard in tip top shape for all your daily typing needs.
There are a variety of ways to clean your keyboard, and in the end it'll all depend on what kind of keyboard you use. The easiest way is to carefully remove the key caps and then get rid of all the hairs and other dirt that will have built up on the keyboard's inner workings. Note that you should not actually take the keyboard apart, simply remove the key caps and do some dusting.
Image by ub.fnwi.uva.nl